A LITTLE ABOUT US
---
Piedmont Manufactures and Assembles Electrical and
Electronic Products in our Air Conditioned Plants in Beautiful
Northeast Georgia.
We produce a wide range of assemblies. Specialties include electronics for the automotive and outdoor power Industries including high current switches, resistors, sensors, HVAC controls and LED lighting.
Our customers include many of the major automotive, truck, outdoor power equipment, and pleasure craft manufacturers.
Because we work Monday thru Thursday, all weekends are three days long. Our wages are competitive and our benefits are excellent.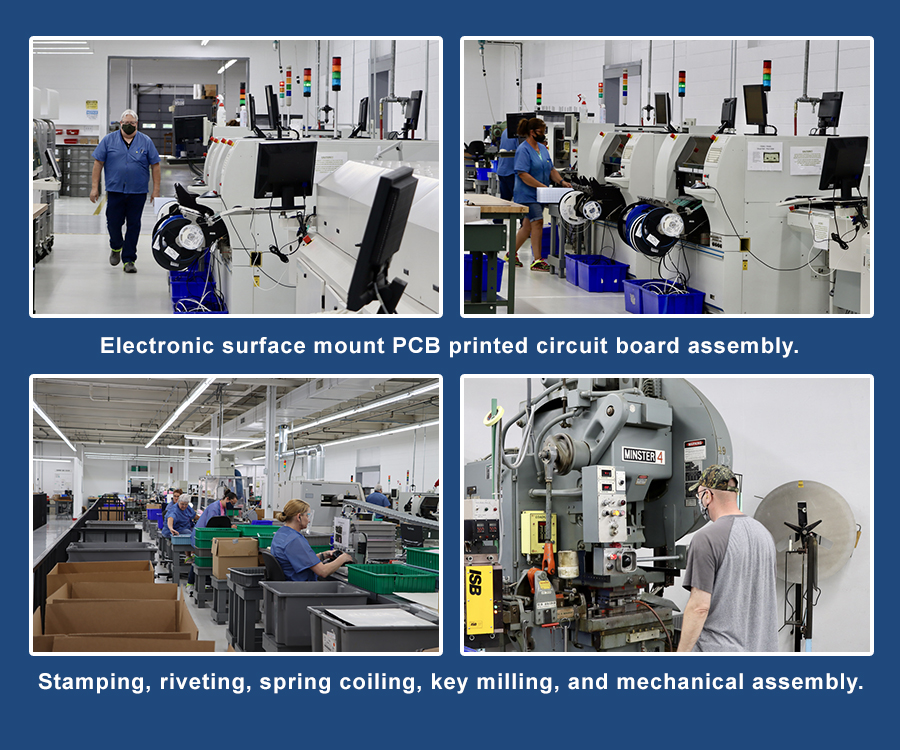 COMPANY BENEFITS
---
Clean, bright, climate controlled work environment.

Regular work schedule is a 4 day week, Monday through Thursday, 10 hours each day (6:30 AM to 5:00 PM)

Company health Insurance through leading providers available for employees, spouses, and dependents includes health, dental, vision, life, short term, and long term disability options.

Nine paid company holidays. Holiday pay is 10 hours pay for each scheduled day off.

Three paid Personal Time Off days per year. PTO pay is 10 hours pay for each day off. PTO days are available in half day increments.

Vacations range from 1 week per year, available after 3 months on the payroll, to 2, 3, and 4 weeks per year based on accumulated seniority. Vacation days are available in half day increments. Vacation pay is paid annually and ranges from 2% to 8% of the prior year earnings according to employee seniority.

Company 401(k) plan with quarterly company contributions.

Annual bonuses for all employees.

Incentive system for production assemblers allowing increased earnings

Christmas Club

Employee Referral Program – Employees are eligible for up to $550 for each employee they refer to the company for hire.

Open Door Policy – Easy access to management.

---
SUBMIT YOUR RESUME OR CALL TO ARRANGE AN INTERVIEW APPOINTMENT
CONTACT
---